Welcome to the Anfield Bicycle Club home page
As one of the oldest cycling clubs in the world the Anfield Bicycle Club, formed in March 1879, has an amazing history. The early members in the 1880s and 1890s helped shape competitive long distance cycling and time-trialling in the UK. Founder members included George Pilkington Mills, the greatest cyclist of his day. He held many long distance records including Land's End to John O'Groats on various machines, won the first Bordeaux - Paris race in 1891, and inspired the creation of the Tour de France. Other early members included John Houlding, our second president and father of Liverpool Football Club; John Davenport Siddeley (Lord Kenilworth), racing cyclist, motor car and aircraft manufacturer; and Walter MacGregor Robinson who, as the cycling journalist Wayfarer, inspired a generation of cyclists after the First World War.
With support from the Heritage Lottery Fund the Club's extensive archive of documents, photographs, and ephemera, spanning the history of cycling, has been digitised. The Club's historic newsletters (the Anfield Circular), annual reports, race cards, and more can be explored in our Amazing Anfielders digital archive. The original records have been deposited with Cheshire Archives and Local Studies (CALS), where they can be inspected.
We are delighted to be able to share the archive, but all the items in the collection are the copyright of the Anfield Bicycle Club and are not to be used without the written permission of the Club. For high quality copies of documents and images please contact the Hon Secretary.
Club activities include Saturday clubruns in West Cheshire, weekends in North Wales, and the classic Anfield 100, run annually each Spring Bank Holiday Monday on Shropshire roads.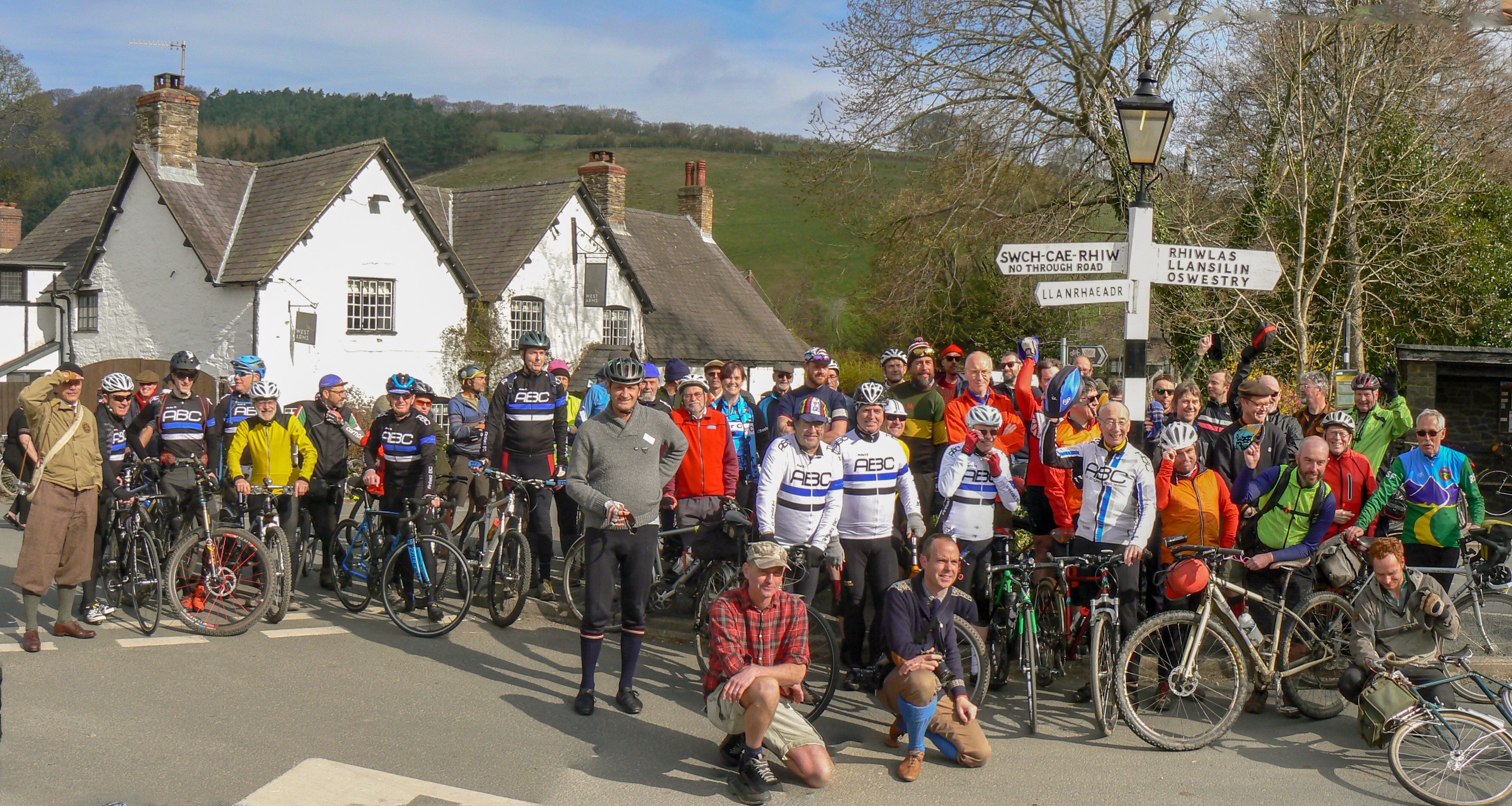 Wayfarer Centenary ride with the Veteran-Cycle Club and the Rough Stuff Fellowship, March 2019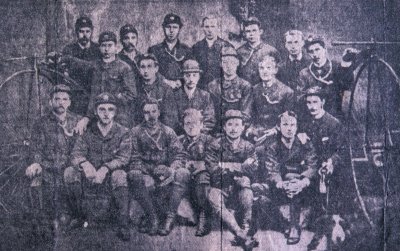 The Anfield Bicycle Club in 1881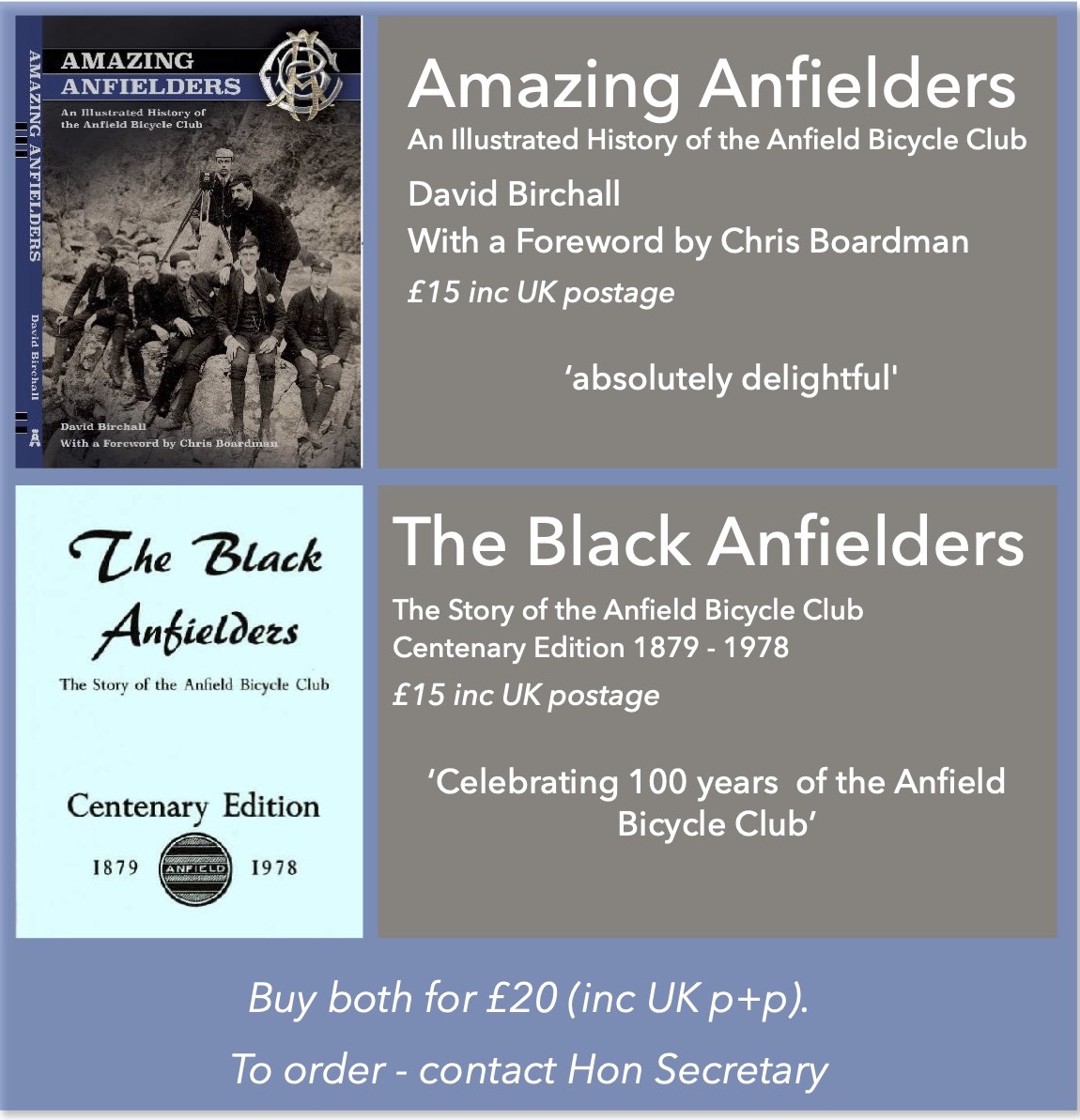 For more about the history of cycling, click here to link to The Veteran-Cycle Club, which promotes the riding and conservation of older cycles as well as the study of cycles and cycling history.


Visitor Number:
View My Stats